There are many apps you can use instead of Whatsapp. Whatsapp was one of the first apps that brought messaging on smartphones to a new level. And even though there are already several other apps on the market that you can use as an alternative to Whatsapp, it still remains one of the most popular apps for mobile messaging around. The following are Apps like Whatsapp;
Apps like WhatsApp
The Telegram app is a similar, yet alternative to Whatsapp. It was launched in 2013 by two brothers Nikolai and Pavel Durov. As of June 2018 it had more than 200 million monthly active users around the world. Telegram uses your phone number as an identifier, but Phone numbers are only used to establish the initial connection between devices, not for identification purposes. After that you can use either username or email address to connect with contacts.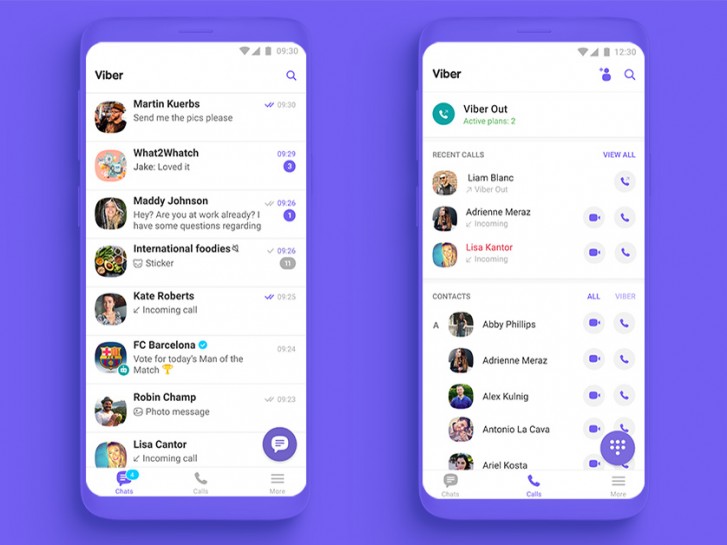 Another great alternative for Whatsapp is Viber. Viber was launched in 2010 and came with free calls and messages. The app has both a cellular and WiFi connectivity. Viber is owned by Rakuten (the big Japanese company) and it really managed to spread across the globe. It comes with several features like emojis, stickers, group chats etc.
Skype started as a platform for people to make video calls over an internet connection, but it evolved into much more than that nowadays. You can send text messages or even your current location via Skype now. You can use the same account on either desktop or mobile devices too! And apart from talking you can also share photos, videos etc with other users of this app for free!
In 2014 Facebook created a messaging app that would allow people to chat without using the Facebook app itself. The main idea was to allow users from Android and iPhone to enjoy this feature! The Messenger app looks and works similarly like Whatsapp. It's fast, reliable and it has more than 1.2 billion users worldwide!
Google Hangouts is an app for messaging and calling too. Just like Skype you can use the same account on both desktop and mobile devices! More than 500 million people use Google Hangouts worldwide every month!
Snapchat is one of the most popular apps in our list, but not necessarily because it allows you to send messages easily or anything to that. Snapchat is all about sharing photos and videos that disappear after a few seconds of being seen by your friends. It's perfect to share some funny moments with your family, friends or kids!
Kik is an app that allows you to chat with other people over the internet for free . It uses data connection, so it does not work on WiFi! Kik was launched in 2009 and ever since has gained millions of users worldwide. They even managed to secure $50 million in funding back in 2015!
LINE is another popular messaging app on our list! The Asian company behind this service was founded in 2013 and offers both free calls and messages across the globe! Another great thing about LINE is that it comes with stickers that can be added to chats!
WeChat is an app that's especially popular in Asia, but it's slowly gaining more and more users worldwide too. It was launched back in 2011 by Tencent Holdings (a big company from China). The service is free for calls (but not all countries are covered with this feature) and messages within the platform! You can also pay your bills with WeChat, as it comes with a built-in wallet! Also recently they introduced a new super cool feature where you can now send multimedia files directly from your phone library!
The above are some apps like Whatsapp. You can use any of them to keep in touch with your friends or loved ones!